Vegetables for Keto: What to Include, What to Avoid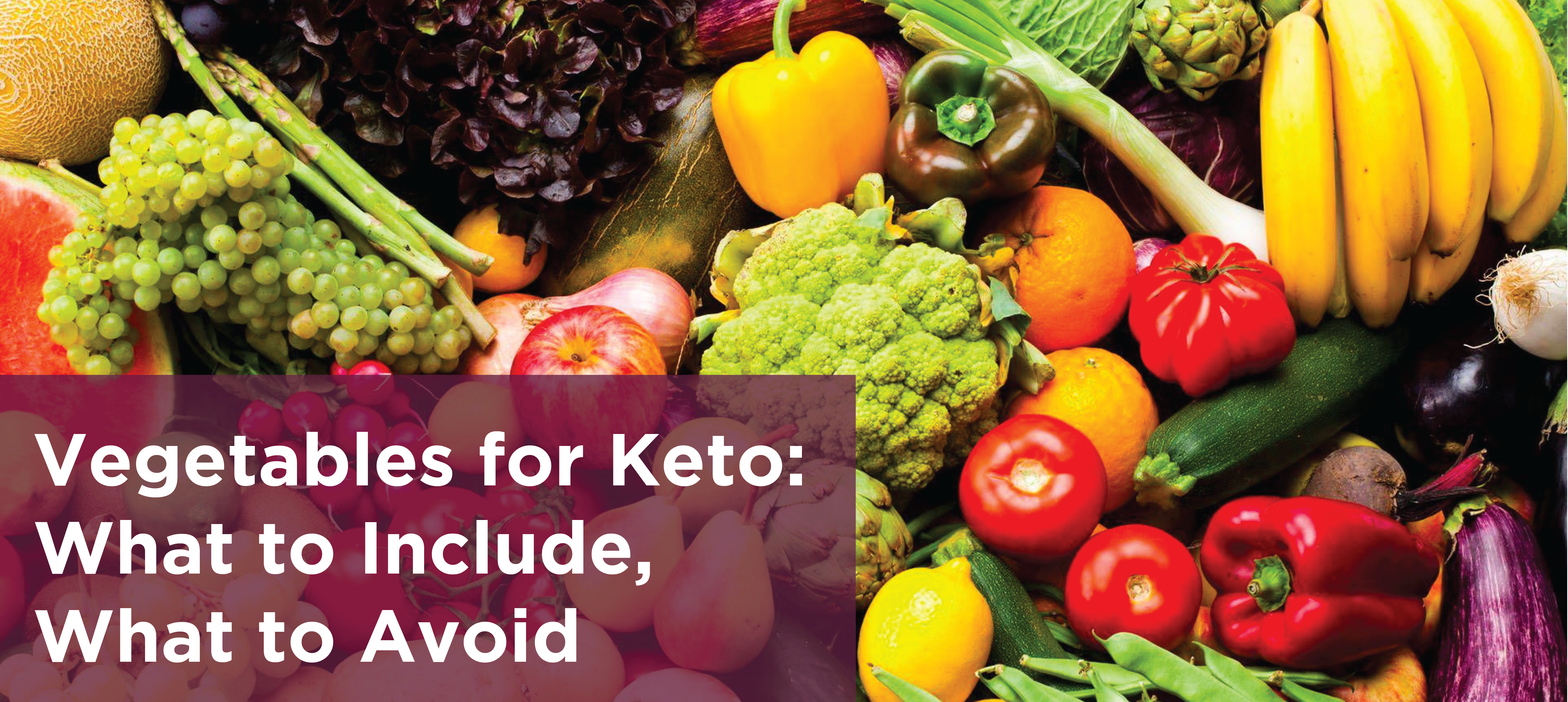 Keto meals must include some vegetables along with protein and natural fats. However, consuming too many vegetables, particularly starchy ones like peas and potatoes, might compromise weight reduction and low-carb attempts.
It is OK to eat vegetables that have a little higher carb count, even if the ultimate objective is to avoid starchy vegetables. To help you out, here are some best and worst vegetables for a keto diet.
Best vegetables for keto diet
1. Cauliflower
Cauliflower is perhaps one of the best vegetables for a keto diet. It contains high amounts of fibre and a low amount of carbs. They have only 3 g of a net gram in 100 g of serving. Cooked cauliflowers are delicious as well.
2. Broccoli
Broccoli is a cruciferous vegetable. It is rich in vitamin C, folate, B vitamins, protein, zinc, copper, iron, manganese, and dietary fibre. They only give 4 g of net carb per 100 g. So, you can include them in keto meals.
3. Brussel sprouts
Brussel sprouts contain only 5 g of net carb per 100 g and cancer-fighting compounds and vitamins. They are especially good for people who want to lose weight.
4. Spinach
Spinach is a leafy green vegetable that's full of antioxidants and vitamins A, C, E, and K. Eating spinach helps boost your immune system with only 2 g of net carb.
5. Zucchini
Zucchini is summer squash. It is a great vegetable if you need something to satisfy your sweet tooth. It is loaded with vitamins and minerals including vitamin C, vitamin A, vitamin K, thiamine, riboflavin, niacin, folate, pantothenic acid, and iron, and has only 3 g of net carb in 100 g.
Worst vegetables for keto diet
1.  Onions
Onions have 8 g of net carb for 100 g serving, which might look like a small quantity but people can sometimes go overboard with them.
2. Corn
Corn is delicious but also full of protein and carbohydrates. But corn is not good for your weight loss. They will give you 16 g of protein per 100 g. It's best to consume them in moderation when trying to sustain ketosis.
3. Peas
Peas are low in fat and high in fibre. However, peas do not help you lose weight because they have 9 g of net carb, which is not good when you're going for keto meals.
4. Potato & Sweet Potato
Potatoes and sweet potatoes have 15 g and 17 g of protein respectively for 100 g of serving. They are basically one of the most starchy vegetables you should steer clear of.
The bottom line
Never think that having only fats and proteins is enough. Vegetables give you antioxidants and other vital micronutrients that you need to survive, specifically during ketosis. Try to keep in mind this general keto advice, when you purchase or plan your meals: The best keto-friendly veggies often grow above ground, and below the ground are the starchy ones with lots of carbohydrates. However, if it may seem like a lot of work to put in, you can easily opt for the Keto meal subscription by Lo! Foods.
References:
https://fdc.nal.usda.gov/fdc-app.html#/food-details/168483/nutrients
https://fdc.nal.usda.gov/fdc-app.html#/food-details/169998/nutrients
https://ndb.nal.usda.gov/ndb/search
https://www.webmd.com/diet/health-benefits-zucchini#:~:text=Nutrients%20per%20Serving,Fat%3A%20Less%20than%201%20gram