SUPERFOODS BREAD HALWA- LOW CARB & DIABETIC-FRIENDLY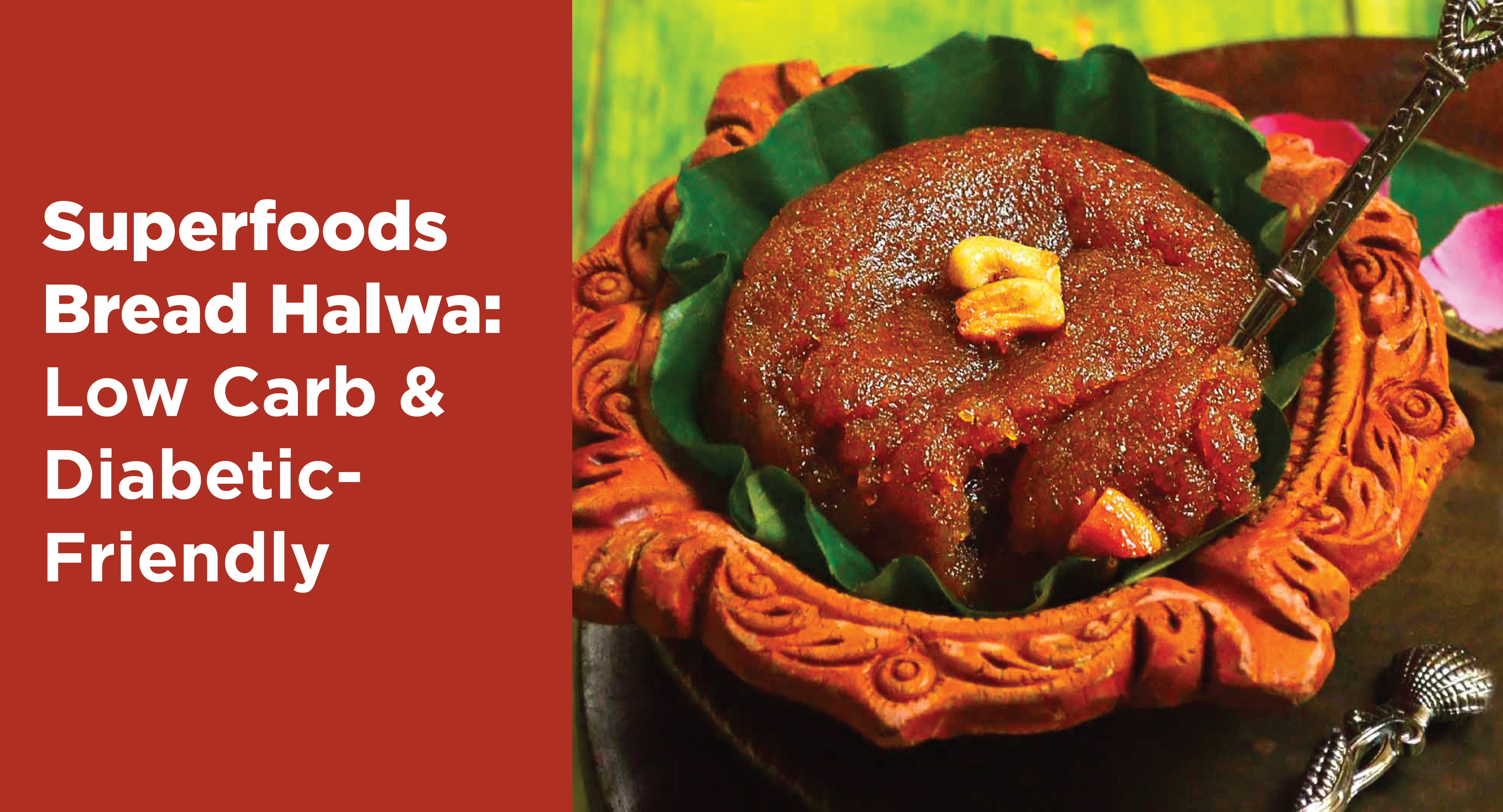 Love halwa but holding yourself back because of the indulgent carbs and sugar? In 5 easy steps, make your fave halwa Low Carb, diabetic-friendly and absolutely guilt-free!

Sugar-free, superfood-rich, and extremely delish. What's not to love?

Ingredients
- Superfoods bread- 6 slices
- Natural sweetener- 1/2 cup
- Boiled & cooled milk- 1.5 cups
- Ghee- 2 tsp
- Elaichi powder- 1/4 tsp
- Cashews, almonds & raisin- to garnish

Method:
1. Cut the bread slices into small pieces, and grind them in a mixer.
2. Add milk to this and allow it to soak for 5 minutes, and set it aside
3. In a pan, cook this bread mixture for around 7 minutes on a low flame.
4. Then add the sweetener and cook for a couple of minutes. Add ghee to this and keep mixing well until the ghee begins to ooze out of the halwa.
5. Finally garnish with nuts & raisins and seerve hot!