Spicy Namakpara- Low Carb, Keto- and Diabetic-friendly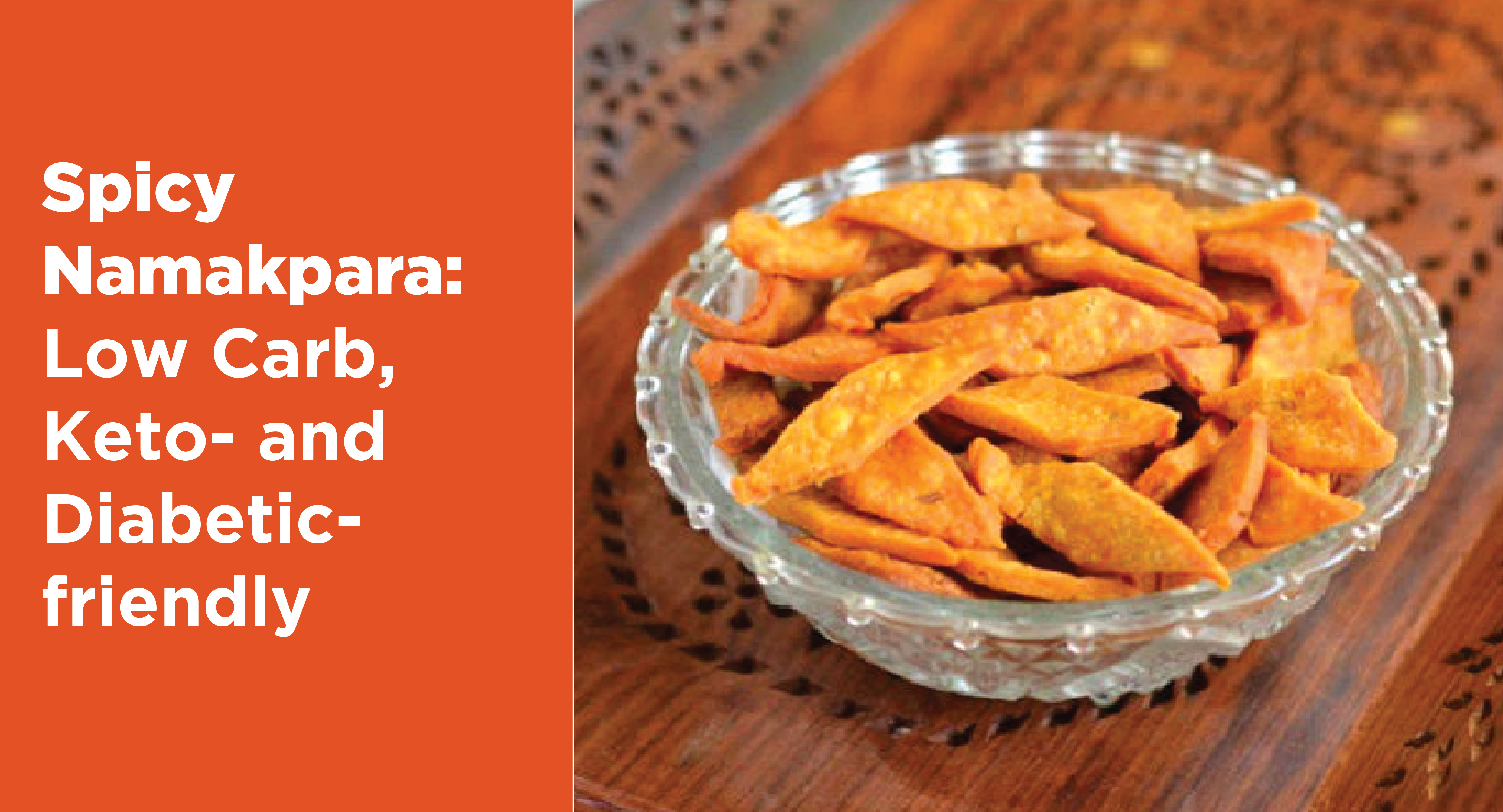 Traditional Spicy namakparas/shankarpali/thukkadi are prepared using multipurpose flour and semolina. Here's a healthier version of your favourite spicy bites reimagined using superfoods and Low Carb ingredients:
Ingredients:
Low Carb Flour- 1 cup
Cumin seeds- 2 tsp
Salt- to taste
Red chilli powder- 1 tsp
Turmeric powder- 1 tsp
Oil- for deep frying
Method:
1. In a wide bowl, mix all the ingredients including low carb flour, salt, red chili powder, turmeric,. and cumin seeds.
2. Add some hot oil to this flour mixture and mix well until it forms a crumbly mix
3. Now add some water and knead the mix into a tough dough and allow it to rest for about 10 minutes
4. Take a small portion of this dough, roll it into a thin circle and cut it to make tiny diamond shapes.
5. Fry the diamonds in batches until they are crunchy. Cool it and serve!