Mix Veg Paratha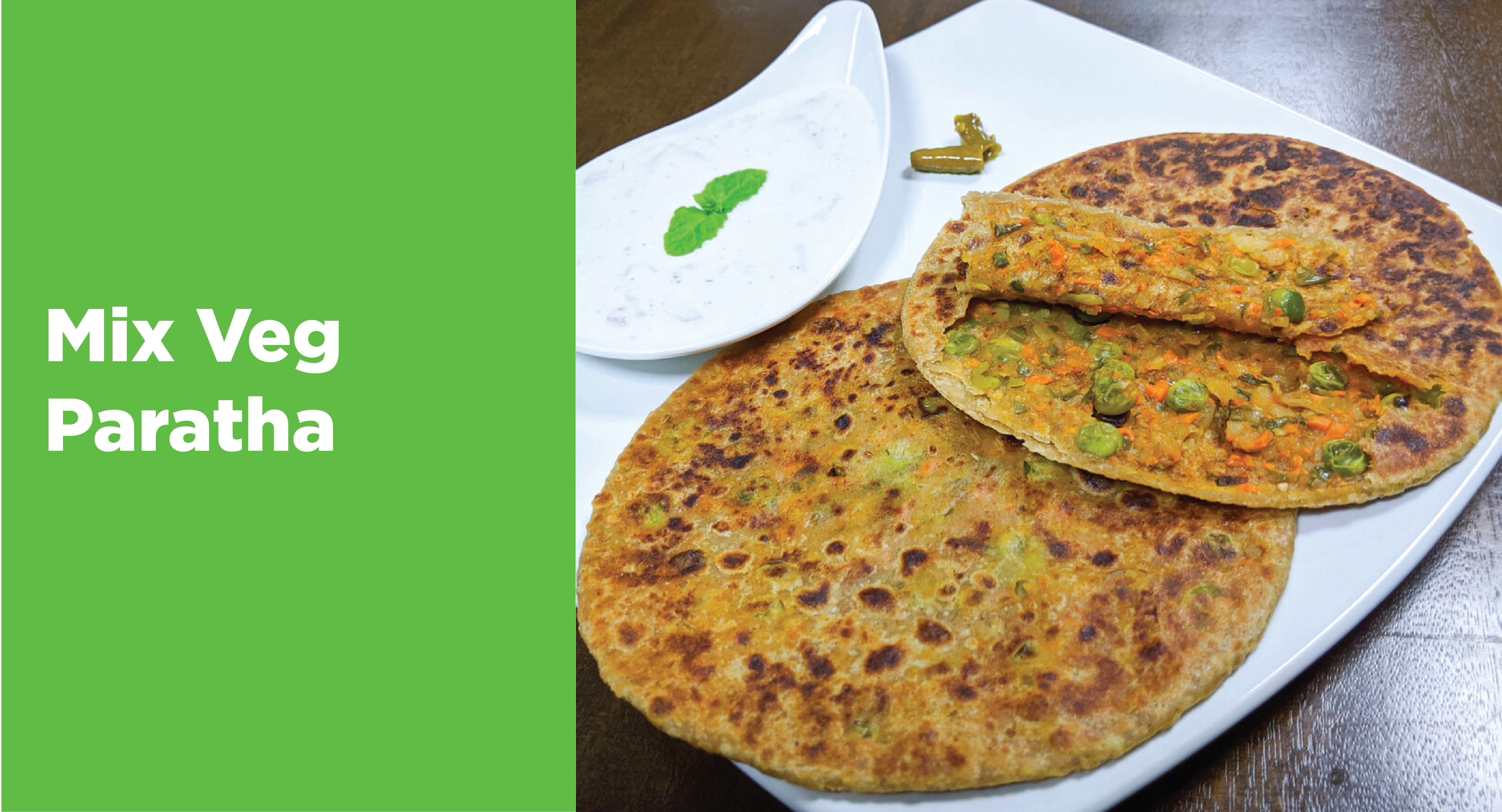 Serving Size : 5 Parathas
Ingredients :
Lo! Carb Atta: 100 grams
Paneer : 2 tsp grated
Carrot: ¼ grated
Onion: Small (chopped)
Cauliflower: 2 tsp grated
Green chilli: 1 (chopped)
Coriander: handful (chopped)
Salt: as per taste
Jeera: ¼ tsp
Red chilli powder: as per taste
Amchur powder: ¼ tsp
Garam Masala: ¼ tsp
Oil/ Ghee: for roasting
Make the paratha filling using all the grated veggies and spices. Knead Lo! Aata and make a
paratha using the filling. Serve hot!