Low Carb Poori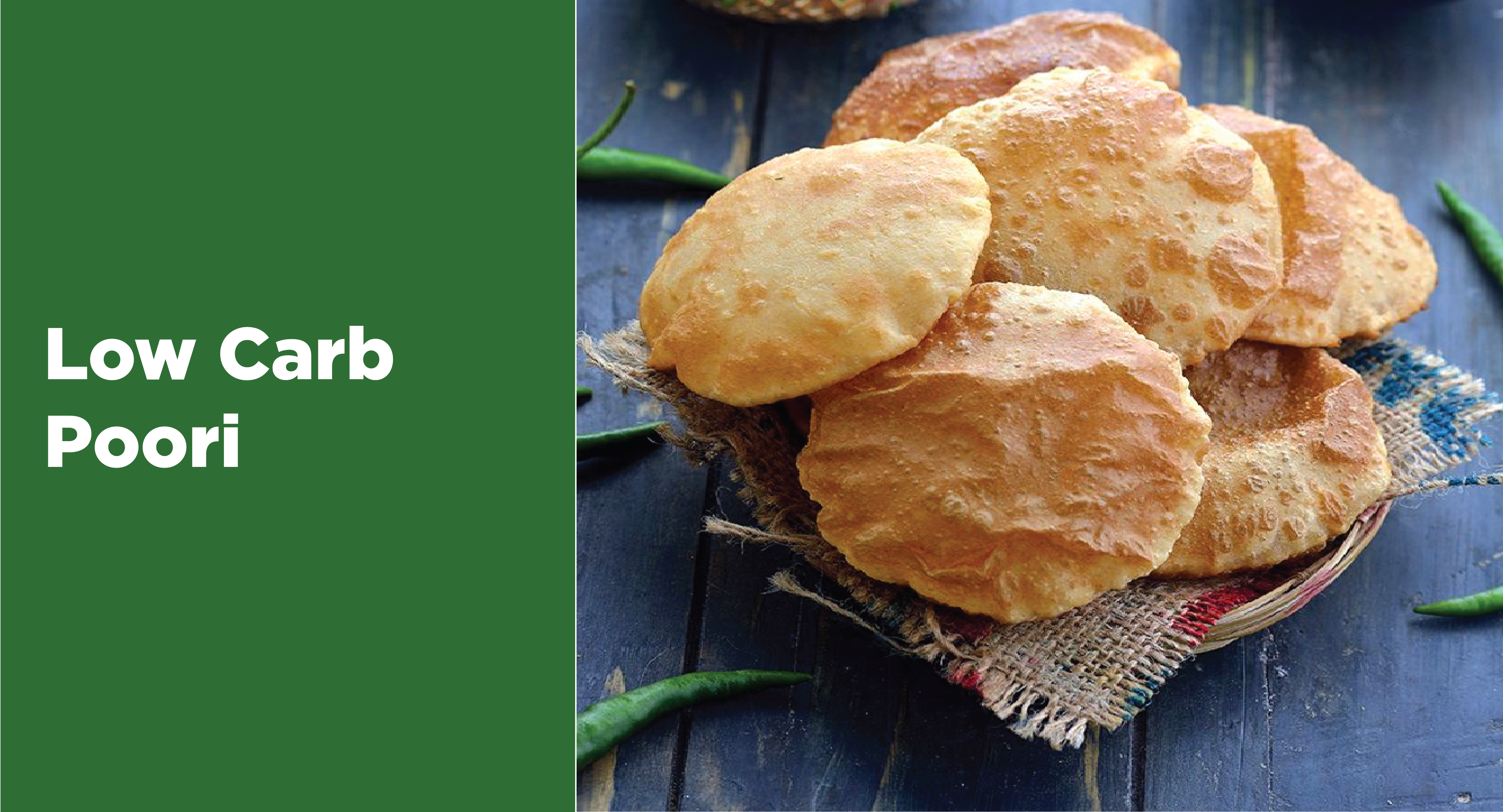 Nothing beats Poori- the eternal fave traditional Indian deep fried bread for a hearty breakfast. Usually relished with channa masala, pooris are a favorite in every household. Delicious as it may be, it is also high in carbs. That doesn't mean you should give up on your fave pooris if you are on a carb-restricting diet.  Here is how you can make pooris healthier, and without the indulgent carbs!
Ingredients 
1/2 cup Low Carb atta 

1/2 tsp Baking soda 

1/2 cup Cottage cheese

1 tsp Olive oil 

Salt (according to taste)

Vegetable oil for frying 

1/2 cup Water
Method:
 In a bowl, mix Low Carb atta, salt, and baking soda. Whisk it for a while

Add the cottage cheese and knead the mix. Accordingly, use water and oil to knead the dough thoroughly. Keep the dough for 30 minutes. 

For pooris, make balls out of the dough and flatten them.

Put the flattened puris in hot oil and fry until they turn light brown. 

Serve hot and enjoy these deliciously healthy  pooris with your favorite Low Carb/ Keto gravy!