Recipe : Low Carb Paneer Roll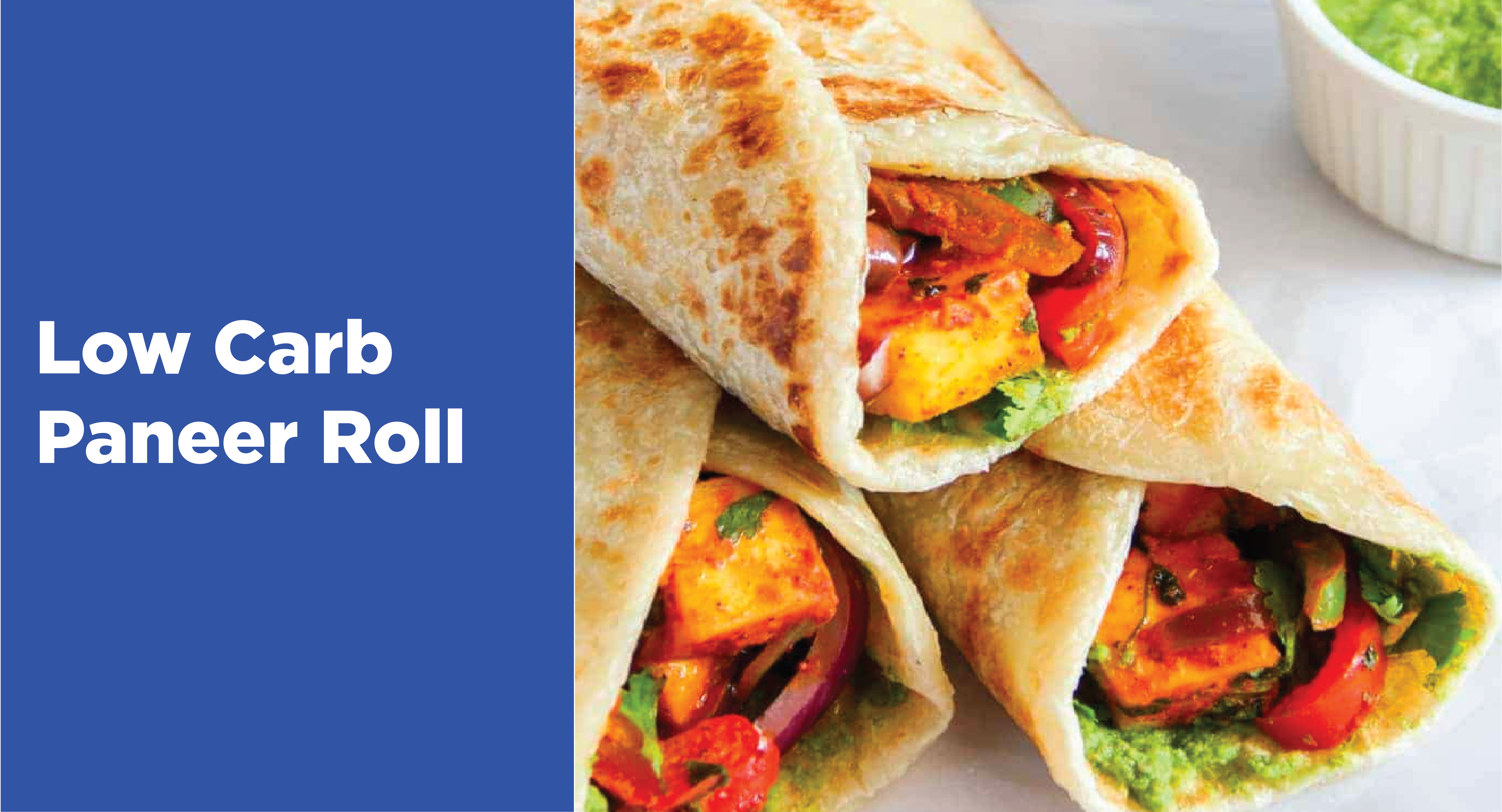 Serving Size : 5 Rolls
Ingredients:
Lo! Carb Atta: 100 grams
Paneer: 1 cup (grated)
Onion: 1 (medium sized)
Cheese: 1 cube
Green chilli: 1 (chopped)
Coriander: handful (chopped)
Salt: as per taste
Haldi: ¼ tsp
Red chilli powder: as per taste
Garam Masala: ¼ tsp
Tomato: chopped
Onion: chopped
Cabbage: chopped
Mayo: 1 tsp
Oil/ Ghee: for roasting
Steps:
Heat oil in a pan, add chilli, onion. Saute onions till they turn translucent.
Add all the spices and mix.
Add the crumbled paneer, mix with the masala to prepare the filling.
Make a regular size roti with Low Carb Atta.
Add a spoon full of filling on the roti.
Top the filling up with mayo, cabbage, tomatoes and onions and fold it to form a roll.
Low Carb Paneer Roll is ready.