Low Carb & High Protein Keto Cookies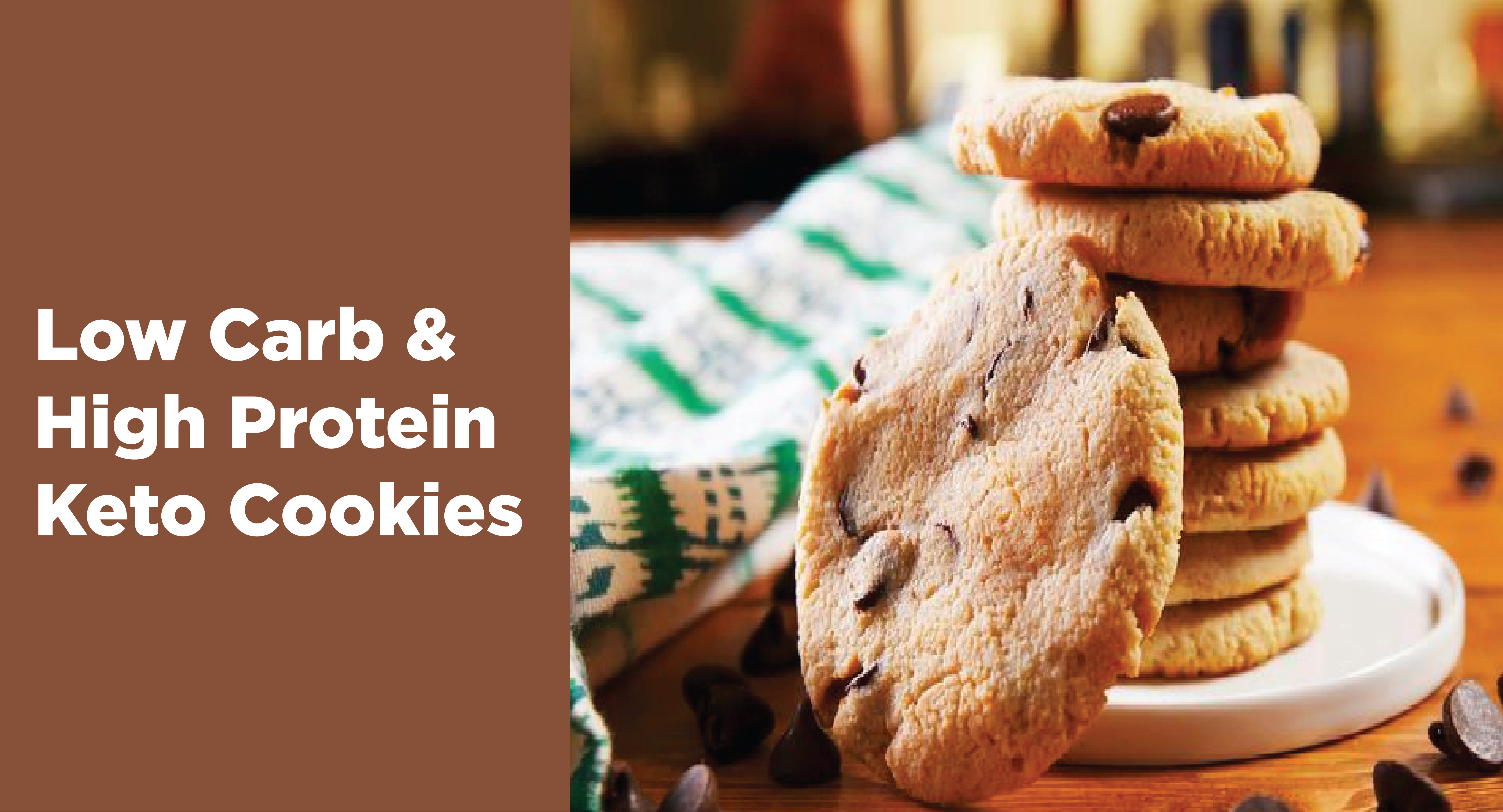 Low Carb & High Protein Keto Cookies: 4 Ingredients Recipe
Being on Keto doesn't mean you need to remain devoid of taste. These low carb and high protein Keto cookies recipe is delicious as well as easy to make.
Prep Time: 10 minutes

Cook Time: 15 minutes

Serving: 18 Cookies

Calories: 124 Kcal
Recipe Suggested By: Wellcurve
Ingredients
Lo Foods Low Carb High Protein Atta: 2.5 cups

Butter: 6 tbsp

Monk Fruit Sweetener: 1/3 cup

Vanilla Extracts: 1 tbsp
Instructions/Procedure
Preheat the oven to 177 degree Celsius.

Line a baking pan with parchment.

Take a mixing bowl and add butter & sweetener to it.

Use a hand mixer to beat them together until they are fluffy.

Add Vanilla extract to it.

Then add Lo Foods Low Carb High Protein flour to the mixture and beat them together. (Make sure you add only 1/5 cup at a time)

Beat the mixture until it is dense and crumbly.

Using a scoop take a tablespoonful of dough and give them the shape of a cookie. You can make them thick or thin as per your preference.

Once you have created cookies out of your dough, bake them for 12 minutes.

When the edges turn golden, take them out and let them cool down before handling.
Extra Tips
To add more flavor to your cookies, you can dip them into chocolate syrup and sprinkle some chopped nuts over it.