Keto Dhebras/ Tikkis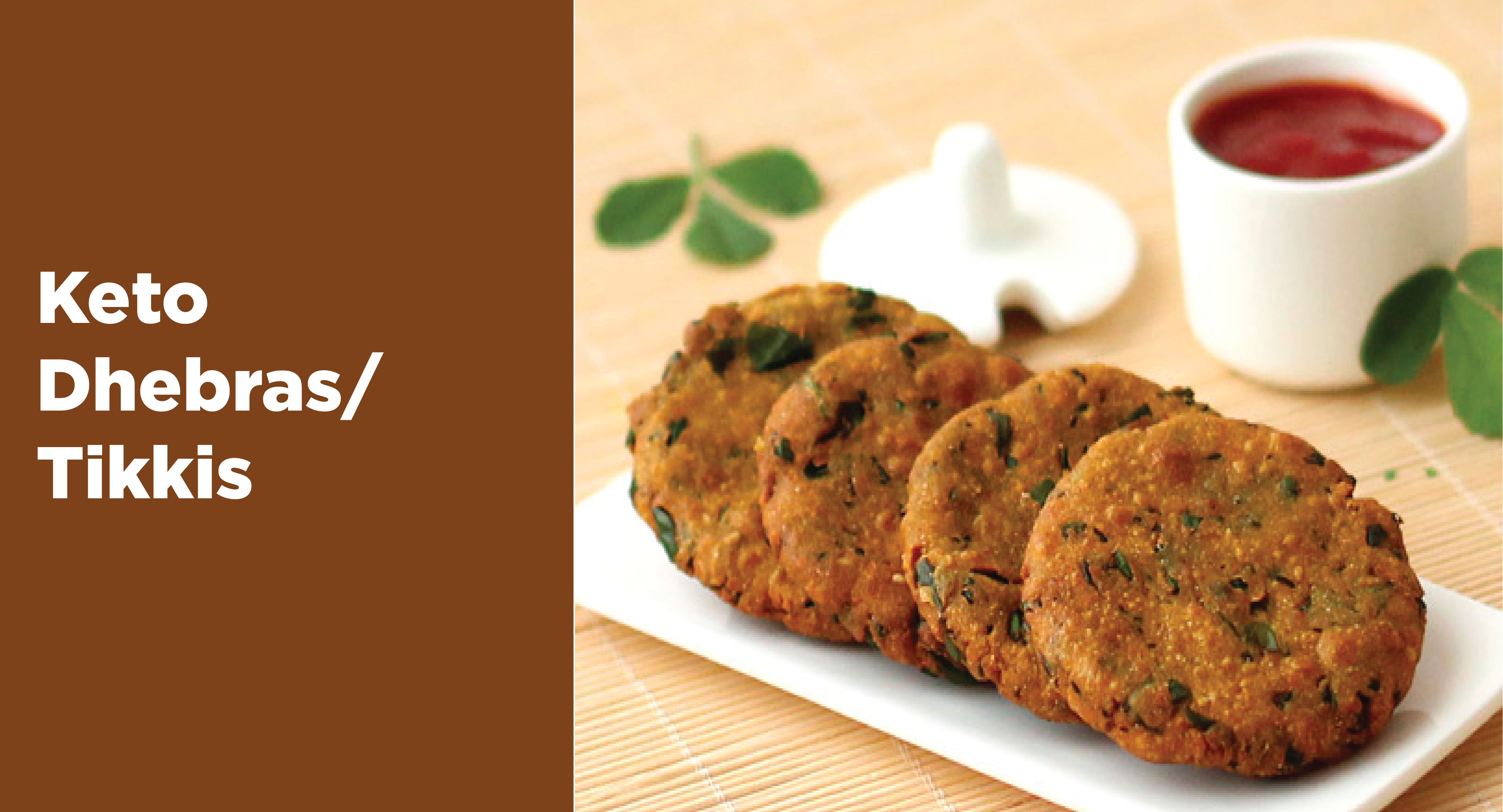 Dhebra is an Indian flatbread of Gujarati origin. Dhebras are of different types depending on the ingredients and flavors used. Such a gujju delicacy is now reimagined into a much healthier version using our ultra low carb Keto atta.
Recipe by: Ms. Siddhi Mistry
Recipe Link: https://www.instagram.com/p/CJBaRoglILI/
@mumbaiyabelly
Keto Dhebras
Ingredients
Low carb/Keto atta- 100 gm
Turmeric powder
Coriander powder
Cumin powder
Red chili powder
Sesame seeds
Carrom seeds
Ginger garlic & chili paste
Little oil
Salt as per taste
Water to knead a soft dough
Method:
In a bowl, take keto atta, and to it add salt, and other ingredients mentioned above according to the quantity of atta taken and mix well.
Add water little by little and knead this into a soft dough
Now shape dhebras and shallow fry them on a medium flame
Keto Dhebras are now ready to be enjoyed!