Keto Desi Peanut Burger- Low Carb, Healthy, Diabetic-friedly Snack Recipe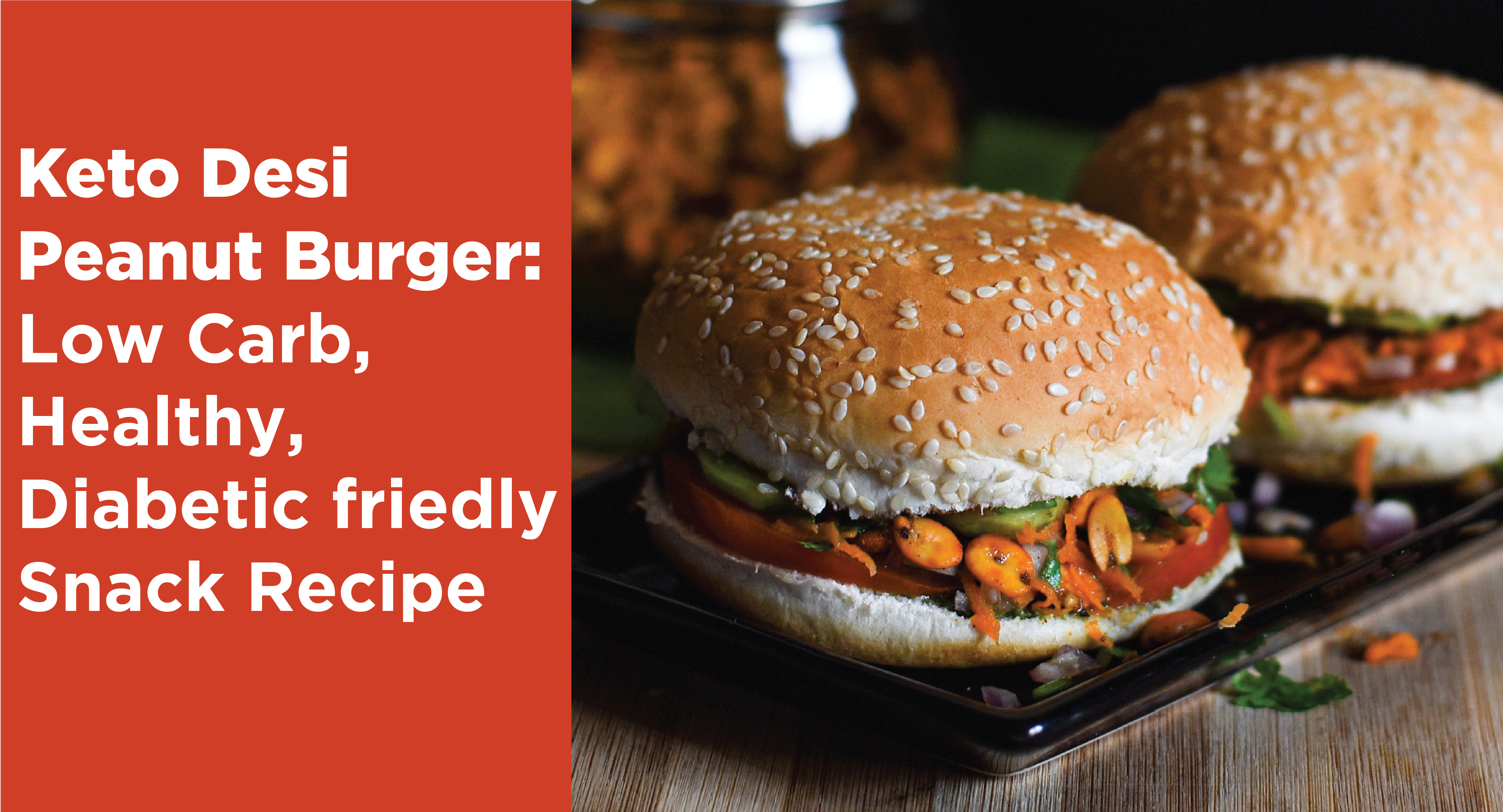 Ingredients:
Keto coated peanuts- 1 cup

Keto Burger Buns- 2

Tamarind date chutney- 3 tbsp

Mint chutney- 3 tbsp

Veggie slices (tomato, cucumber, onion)

Grated carrot- 1

Chopped coriander leaves- 3 tbsp

Chaat masala- 2 pinches

Keto Bhujia- 2 tbsp

Salt to taste
Method:
In a wide bowl, mix together all the veggies and set aside.

Cut the burger buns in half and apply green chutney to the bottom half

Place tomato slices on top, sprinkle some salt and spread the veggie mix, then sprinkle chaat masala on top

Sprinkle generous amount of keto coated peanuts on top of it and some keto Bhujia too.

Arrange the sliced cucumbers, apply tamarind date chutney to the top half of the bun and place it on top and enjoy!