Keto Blueberry Muffins- Low Carb, Sugar-Free, Diabetic-friendly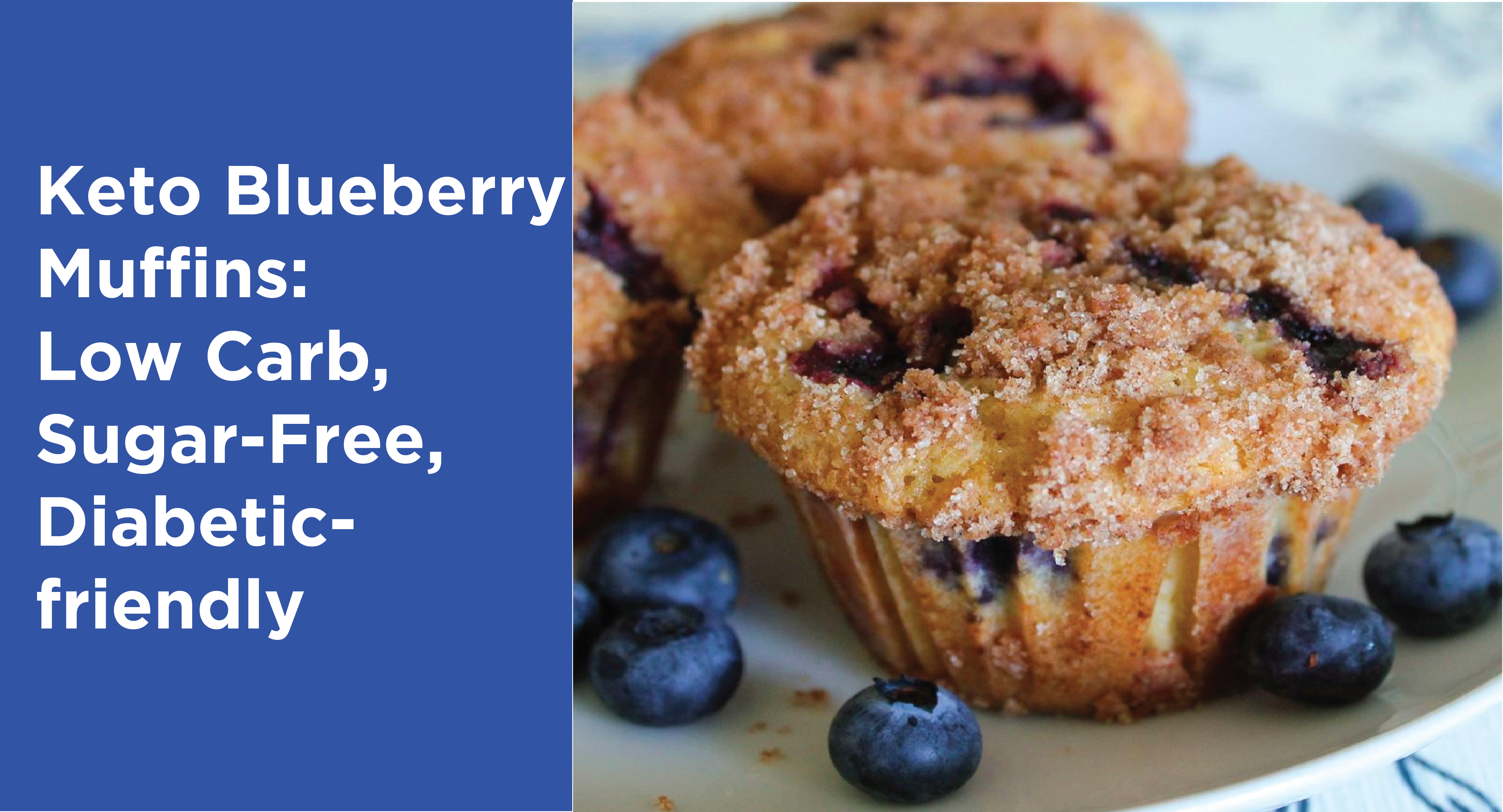 INGREDIENTS:
Fresh blueberries- 2/3 cup
Ultra Low Carb flour- 2.5 cups
Keto Sweetener- 1/3 cup
baking powder- 1.5 tsp
baking soda- 1.5 tsp
kosher salt- 1.2 tsp
Melted butter- 1/3 cup 
unsweetened almond milk- 1/3 cup
Curd- 3/4 cup
Vanilla extract- 1tsp

METHOD:
In a large bowl, whisk together Ultra Low Carb flour, keto sweetener, baking powder, baking soda and salt.

Then whisk in melted butter, curd, almond milk and vanilla extract

Gently fold blueberries until evenly distributed and scoop equal amounts of batter into each cupcake liners placed in a muffin pan.

Bake in a preheated oven (to 350* ) for around 25 minutes. Cool slightly and enjoy!