Keto Almond Halwa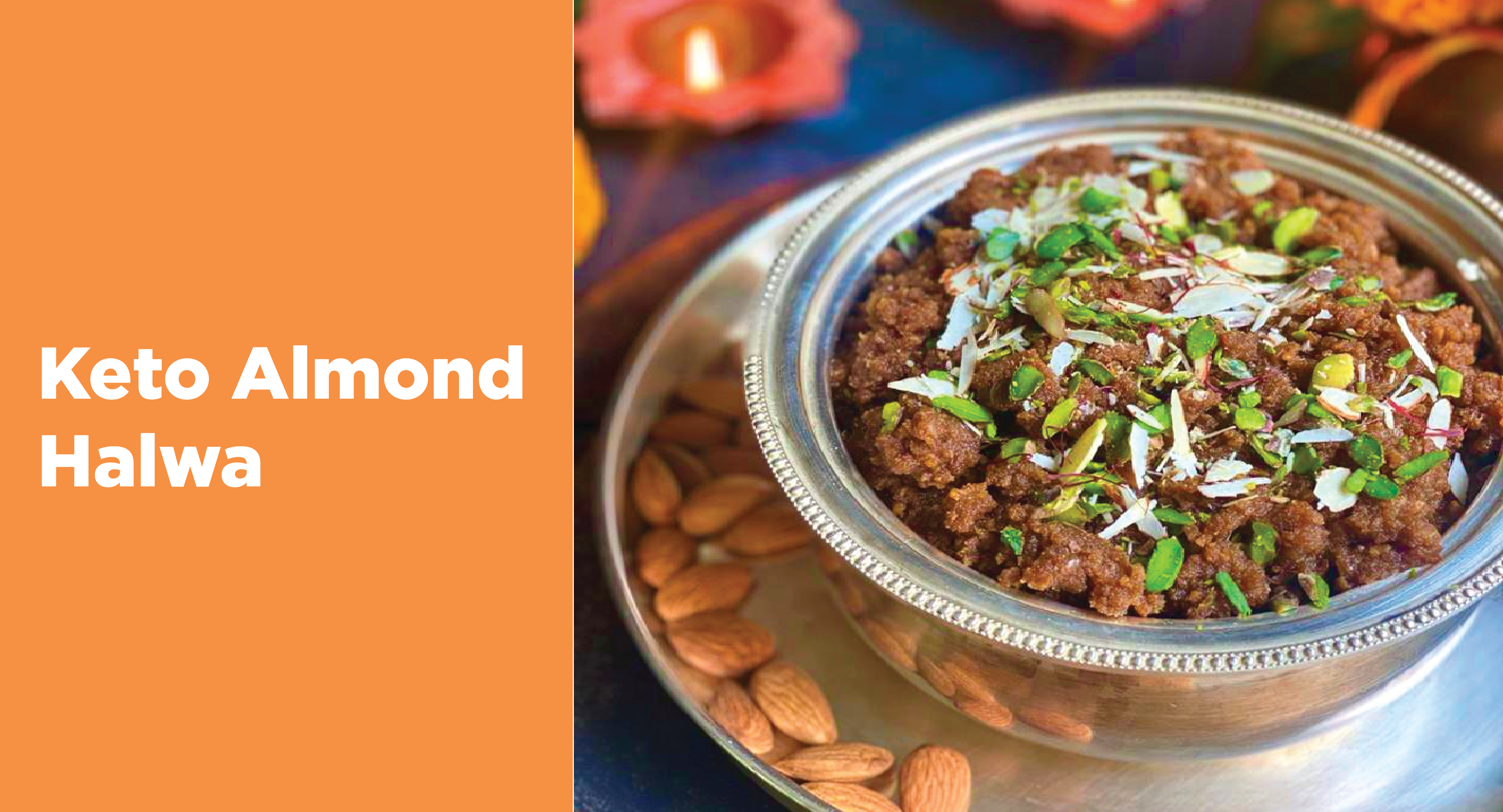 Almond flour is one of the best-tasting flour alternatives in the keto diet. This versatile keto diet staple enriched with vitamin E, antioxidants, copper, and magnesium can turn a popular Indian sweet keto-friendly with some minor tweaks.
The traditional delish soft almond flour fudge gets a low-carb twist in this keto almond halwa recipe. Remember: The ke(y)to good halwa preparation lies in slow-cooking and stirring well through the process. 
Ingredients
Almond flour- 2 cups
Full-fat coconut milk- 2 cups
Roasted coconut powder- ¼ cup
Sugar-free natural sweetener- 1-2 tbsp
Cardamom powder- ½ tsp
To garnish- nuts of choice, 2 tbsp of ghee or coconut oil
Method:
Dry roast the almond flour on a low flame until you notice a nutty aroma
Add milk to this and stir well constantly in regular intervals
To this add toasted coconut powder, and cardamom powder and keep stirring until you get a thick, paste-like consistency.
Then add a natural sugar-free sweetener and mix thoroughly. 
Cook this further until the halwa begins to leave the pan.
And finally, garnished the halwa with nuts and saffron.
Recipe courtesy: Sophie, My Dainty Soul Curry