Easy Keto Atta Pizza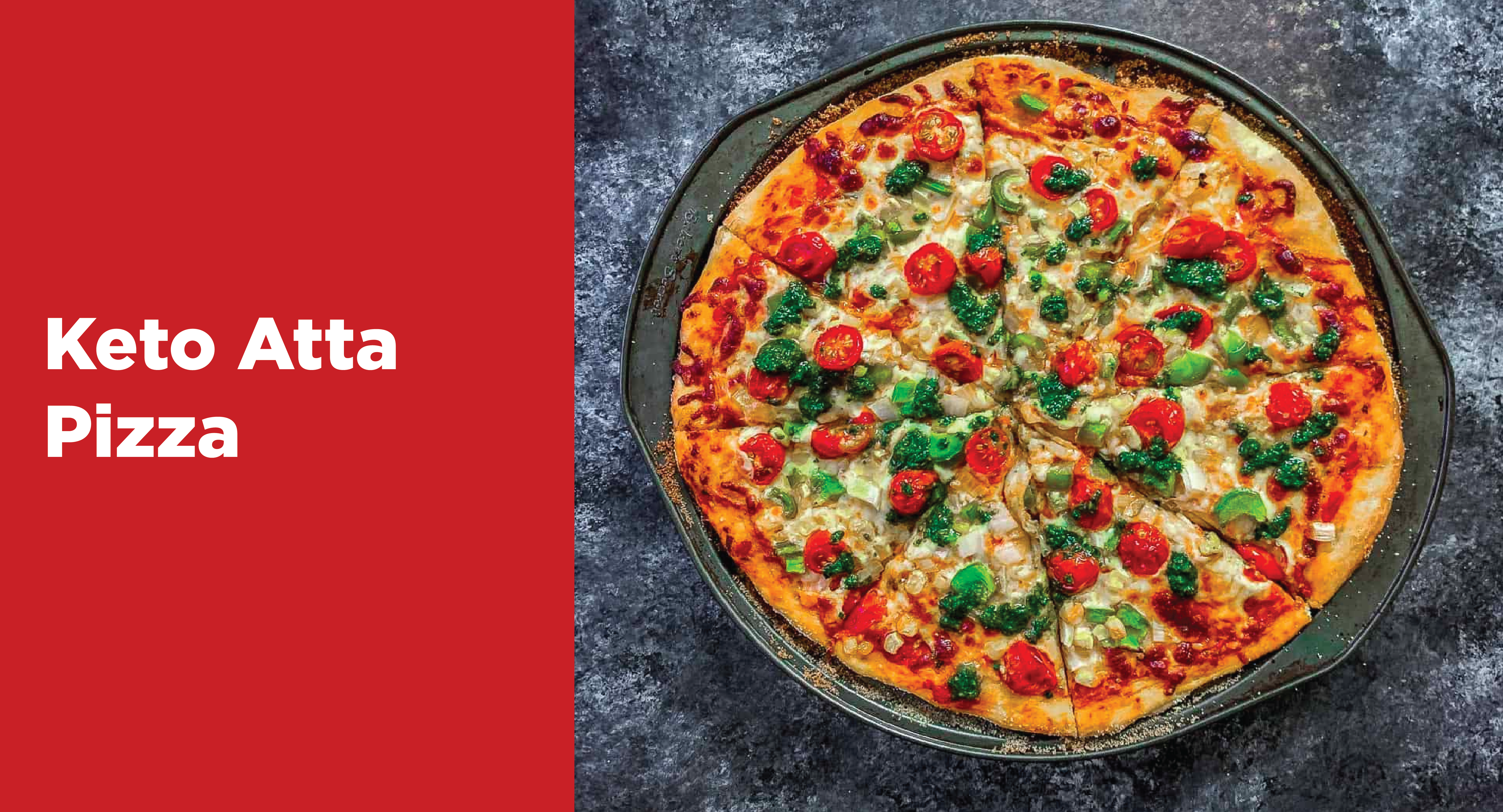 Keto Atta pizza is a delicious low carb alternative to the regular pizza. Not only is it perfect for those who are on a keto diet but also for everyone who simply wants to cut carbs!
Recipe by: Ms. Rinchi Changkakoti
Recipe Link: https://www.instagram.com/p/CJGrE8BFd10/
@rinchies_eats
Ingredients:
Keto Atta- 1cup

Salt- ½ tsp

Sugar- ½ tsp

Yeast – ½ tsp

Warm water- ½ cup

Cooking oil – 2 tbsp

Pizza sauce

For the topping- Cheese and veggies of your choice
Method:
In a bowl, add warm water, sugar, and yeast and let it ferment.

Add low carb atta, salt and knead well and set it aside covered for an hour

Then pat it round and bake it for 7 mins at 160C

Now spread pizza sauce on it followed by veggies of your choice and cheese. Now bake this for 10 mins at 160C

Keto Atta Pizza is now ready to be served!