Chocolate Pudding using Low Carb Keto-friendly Atta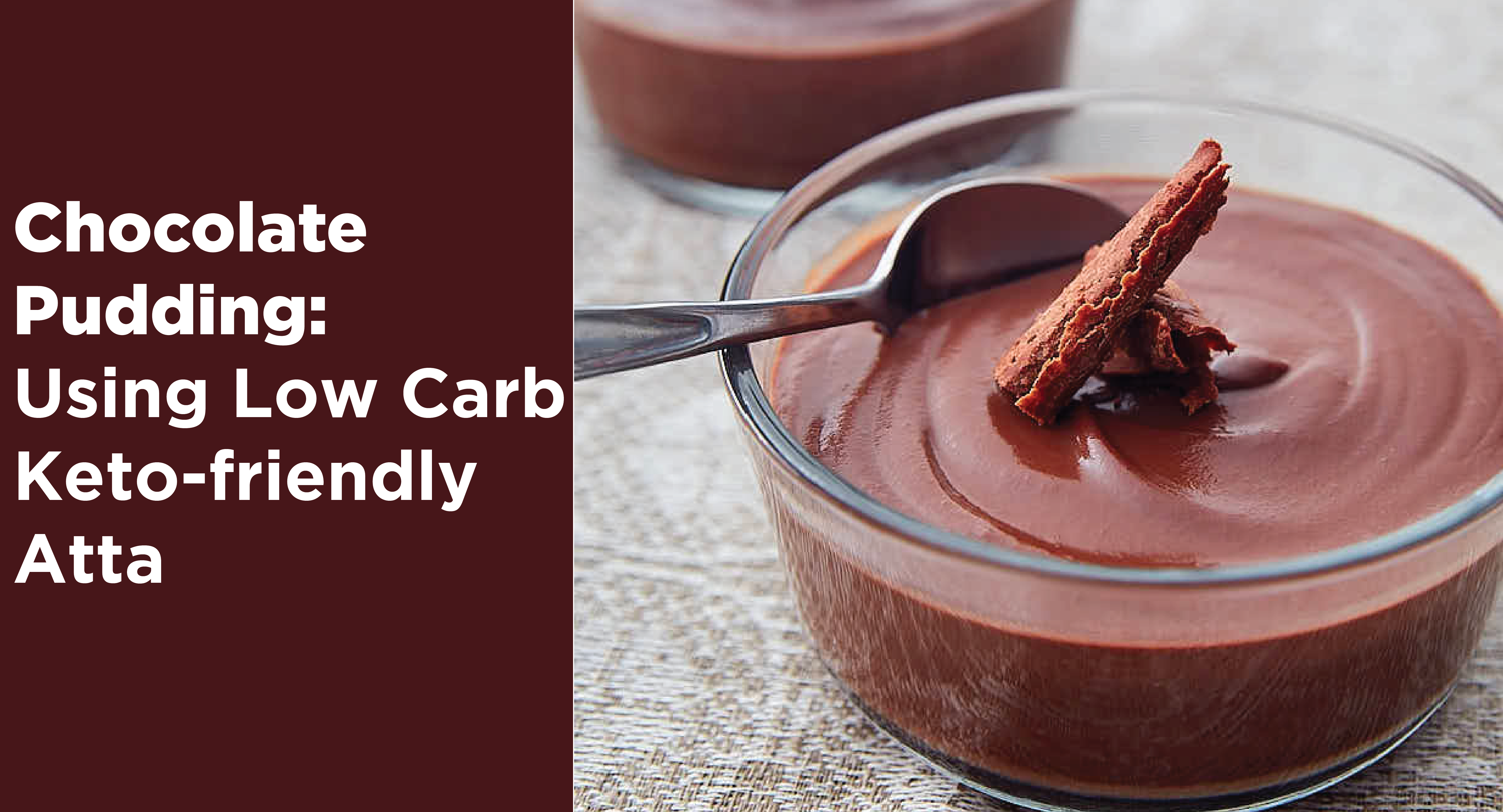 Recipe by: Ms. Prescilla George
Recipe Link: https://www.instagram.com/p/CIYQ19dhPY2/
@positivehealth.co
Chocolate pudding -1 serving
Preparation: 5 minutes
Cooking: 20 minutes
Ingredients:
Egg- 1
Ultra-low carb atta- 1tbsp
Unsweetened Cocoa Powder – 2 tsp
Cream 2 tsp
Erythritol- 2 tsp
Baking powder- a pinch
Pink salt- a pinch
Vanilla essence or cinnamon powder- 1 tsp
Method:
In a bowl, add ultra-low-carb atta, egg, unsweetened cocoa powder, and cream and mix them well.
Then add a little hot water to this mixture and to it, add cocoa powder and erythritol. Mix them well together.
You can add a pinch of pink salt and add any flavoring agent like vanilla essence or cinnamon powder and adjust to your liking.
Mix everything and pour the mix into a container.
Seal it with foil and let it cook double boiler method like how one does pudding.
You can then decorate the pudding with some walnuts or any other nuts of your preference.
Delicious low-carb pudding is ready to be relished!