Proof that the Keto Diet Works Wonders For People with Diabetes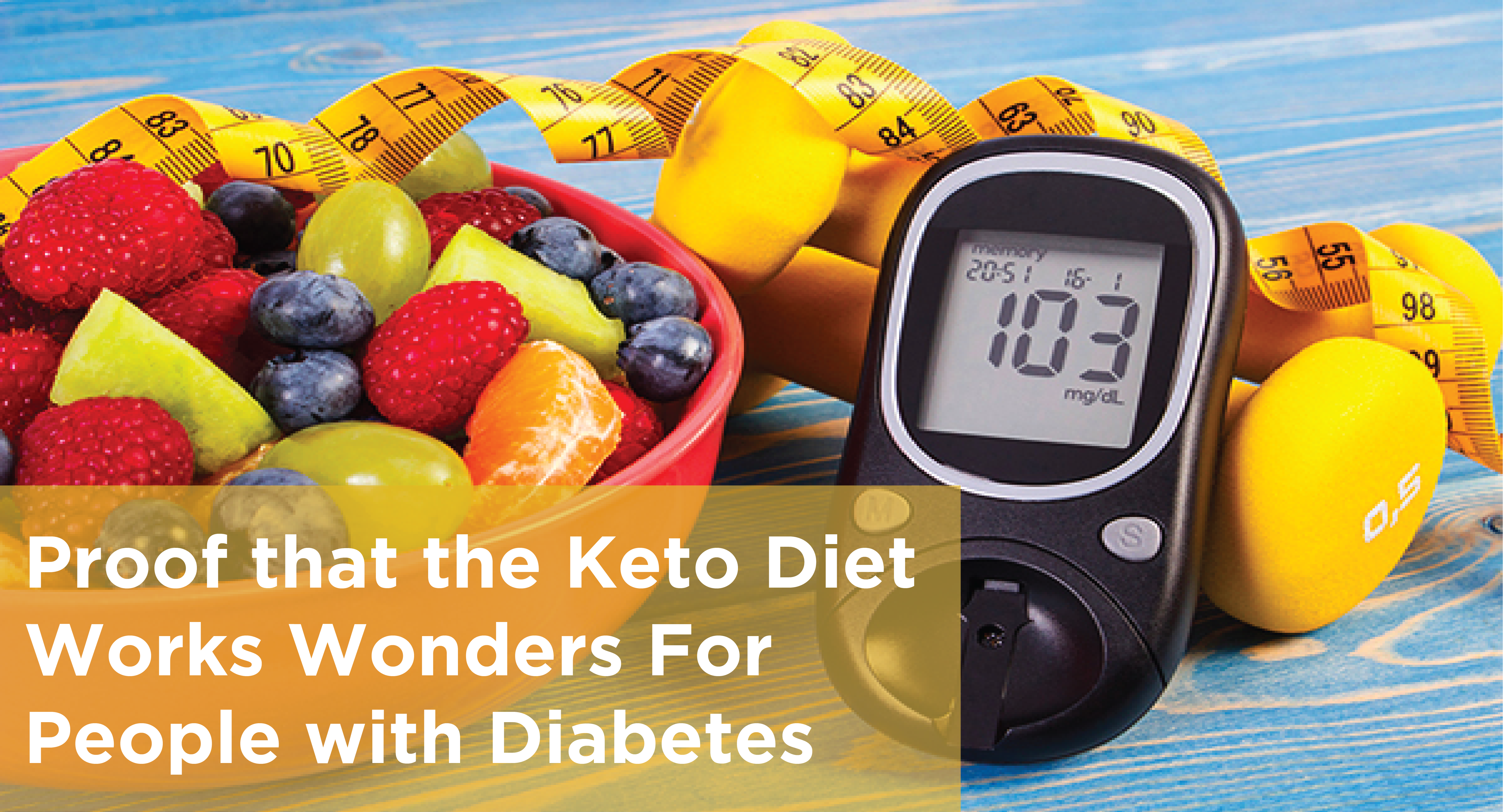 The ketogenic diet plan for weight loss has been popularly known for its enormous health benefits, particularly for its anti-inflammatory effects. A recent study demonstrated that the Ultra Low carb, the high-fat diet has a very therapeutic effect on glycemic and lipid control among individuals diagnosed with type 2 diabetes, alongside promoting significant weight loss. 
Diabetes is the world's leading cause of morbidity and the condition known as a major public health burden globally. Medical nutrition has been a major part of the diabetes management with weight loss as a primary goal. And dietary interventions make the simplest, and the most effective, as well as, economical option.
Keto food's beneficial effect on people with obesity is generally recognized. But there has been very little proof that keto improved the glycemic and lipid metabolism in people with diabetes. 
The researchers from the First Hospital of Jilin University, China sought to conduct a systemic research on the role of the keto diet in improving the glycemic ad lipid metabolism of diabetic individuals. 
The key findings of the study include:
Post keto diet intervention, the level of fasting blood glucose decreased significantly

There was also significant improvements in triglyceride levels, and total cholesterol levels

The study participants also experienced weight loss and noticeable reductions in their waist circumference and their BMIs.
The extreme restriction of carbohydrate intake in Keto diet helps reduce the intestinal absorption of monosaccharides, which in turn leads to reductions in blood glucose levels and its fluctuations.
The research also pointed out that the ketogenic diet helps reduce HbA1C levels that reflect the blood glucose control in the past couple of months in patients with diabetes. This highlights the long-term effect of consuming keto foods in controlling blood sugar levels in diabetic patients. 
Also, insulin resistance which is a clnical characteristic of diabetes, which is also related to obesity closely was shown to reduce with keto diet intervention. During ketosis, the sensitivity of insulin receptors get promoted and the Keto diet ensures the supply of basic nutrients but also maintains a negative balance of energy and reduction in the fluctuation, as well as, reduction of insulin secretion caused by reduced carb intake. 
The study also emphasized that the keto diet plan for weight loss helped diabetic patients in improving their insomnia, and other symptoms such as constipation, hypopsia, fatty liver, hypertension, pruritus, hypertension and reduced cardiac function. The researchers recommend keto foods as part of integrated management of diabetes.