How does a Low Carb Diet Help Diabetes?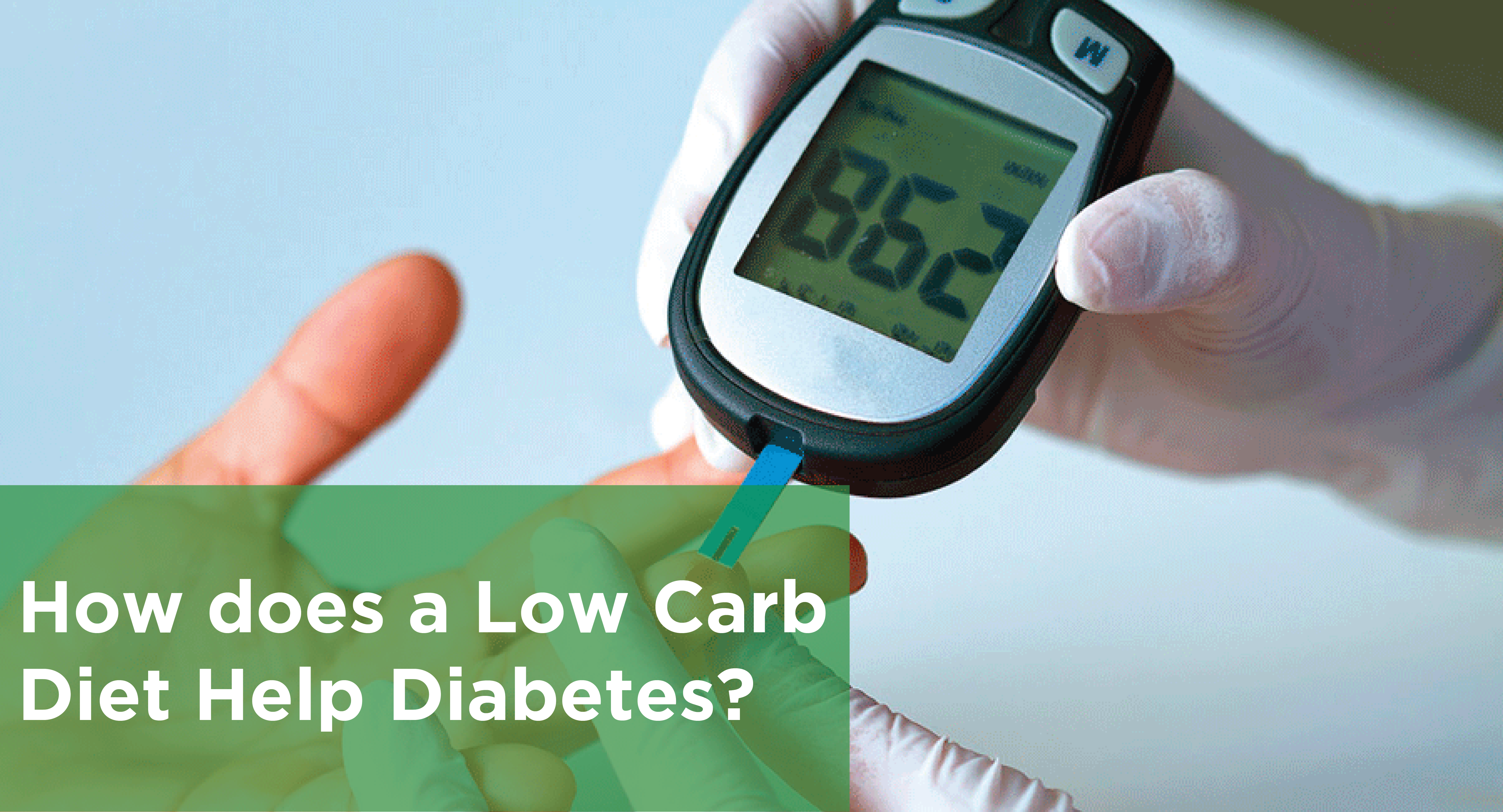 Diabetes is a chronic health condition affecting over 400 million people throughout the world. Although it can be a complicated disease, maintaining healthy blood sugar levels can work wonders in cutting down the risk of complications. 
Diets low in carbohydrates can help people diagnosed with diabetes manage their blood sugar levels better. Carbs can elevate one's blood glucose levels more than other foods, indicative of the fact that your body needs more insulin to digest them. 
Diabetes is a condition where the body might find it difficult to process carbs. When carbs are consumed, they get digested into small units of glucose that in turn end up as blood sugar. And when the blood sugar levels rise, the pancreas reacts by secreting insulin. 
Research has pointed out that Low Carb diets can effectively manage both types of diabetes. Not only do Low Carb diets for diabetes aid control blood sugar spikes but they can also help reduce the need for medications, as well as cut down complications related to diabetes. 
In fact, even before the advent of insulin in the early 1920s, Low Carb diet for diabetes was considered the standard treatment. 
Low carb diets have potent anti-hyperglycemic effects:
Per a 2008 study,  diets that restrict carbohydrate intake were found to be effective in controlling blood sugar levels. The researchers also recommend Low Carb diets for overweight diabetes patients diagnosed with type 2 diabetes. They also advice obese patients with type 2 diabetes to follow a 20% carbohydrate diet with calorie restrictions and found that it had lasting effects on both glycemic control and body weight. 
Low Carb diets could lower both the fasting and postprandial blood glucose:
A 2004 study demonstrated that a diet low in carbohydrates didn't just reduce the postmeal glucose concentration but also considerably reduced the overnight fasting glucose concentration. They found a striking decrease in the 24-hr integrated glucose concentration. Moreover, the percentage of glycohemoglobin concentration at the end of the study period was also found to be decreasing.
Low Carb diets could lead to improvements in glycemic control and medication reduction:
A 2008 study found that a diet lower in carbs led to greater improvement in a person's glycemic control and more frequent medication reduction and perhaps even elimination of medications. The study also posits that a Low Carb, ketogenic diet combines 2 approaches that help improve blood glucose control - weight loss and a reduced-glycemic index diet.
Low Carb diets benefit glycemic control beyond their weight loss effects:
Weight loss is the cornerstone of diabetes treatment. Per a 2014 study, people with type 2 diabetes experienced weight loss, as well as, reduction in anti glycemic medications. They found that there were improvements in HbA1C levels despite comparable weight loss.
Low Carb diets aid Long-term improvements in diabetes:
A 2008  study reported that people with type 2 diabetes who consumed a diet low in Carbs for 6 months saw improvements in their diabetes even after 3 years after the diet period. Another study also reported that a carb-restricted diet aided significant improvement in blood sugar levels over a 4-year period.
Lo! Foods' new Sugar Smart range
Check out our new Low GI range of Sugar Smart food products with 50% Lower spikes specially formulated for the diabetic population. From Atta to delicious snacks, cookies and desserts, we have a wide range of diabetic-friendly, Low Carb food products to help you outsmart diabetes while continuing to eat what you love. Designed by our in-house nutritionists, our unique Low GI formulation of slow-release Carbs helps minimize blood sugar spikes. 
Image courtesy: rawpixel.com