5 Easy Ways to Manage Your Diabetes during Festivals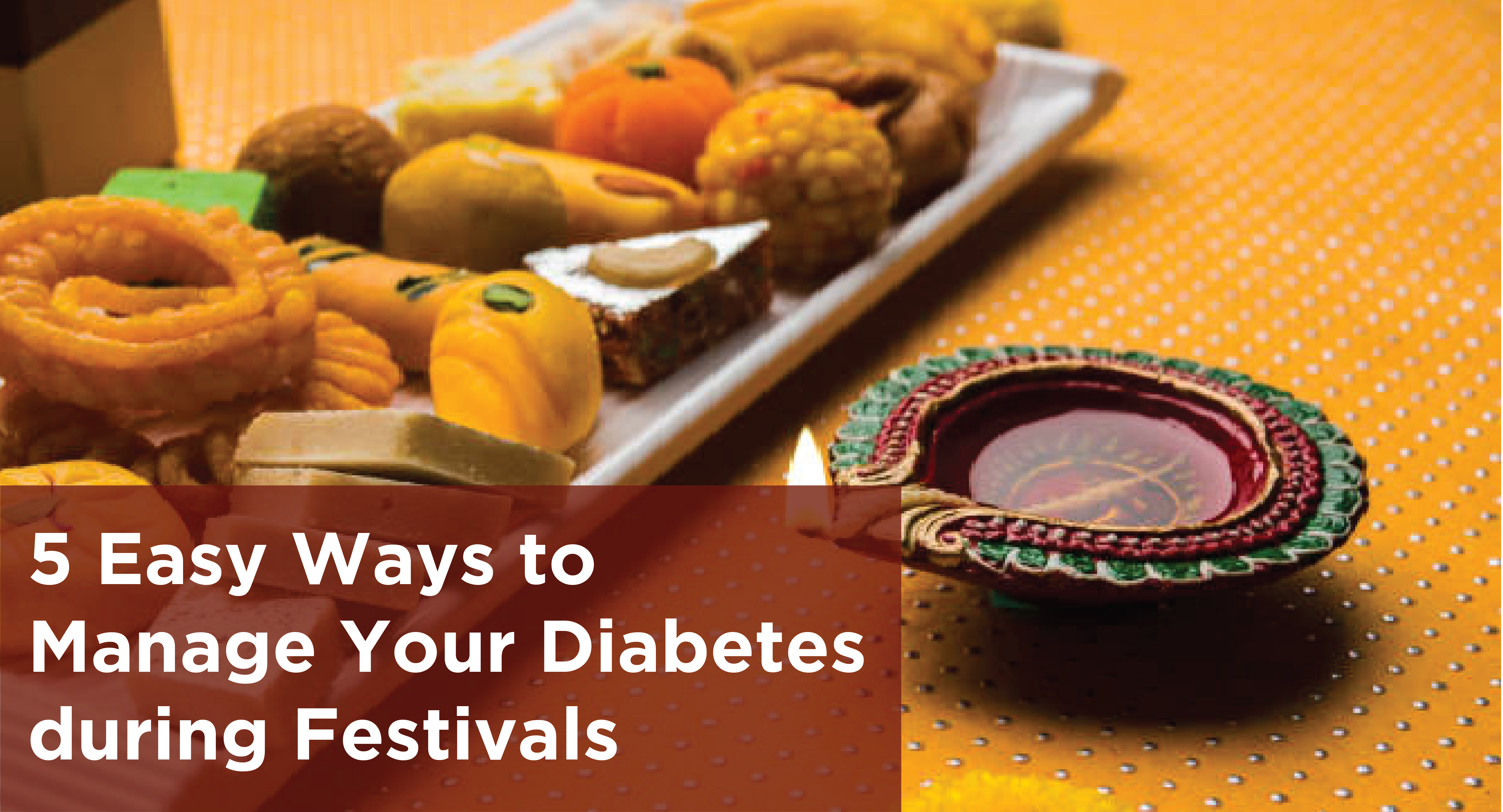 Festivals are a wonderful time of the year where you get to celebrate with your family and friends. It is also a time where there's a lot of focus on food which could get a tad bit stressful when you are a diabetes patient. With Diwali around the corner, chances are high that you might indulge in sweets and snacks.
While you look forward to enjoying the festive season and enjoy delicious food, managing your diabetes can get challenging. But a diabetes diagnosis doesn't mean you cannot enjoy your fave sweets and snacks during Diwali. Here are a few tips to help you enjoy your festival favorites without compromising your blood sugar levels. 
Ensure per-festival sugar control:

Speak to your healthcare provider and find out whether fasting or feasting is advisable for you. Continue monitoring your blood sugar levels before and even during the festive season. If you are someone who is on insulin, take extra care even prior to the festival.

Plan your meal timings:

As the festivals involve feasts that might be served at a slightly different time, make sure to plan ahead for how you will h angle making such changes if they do not align with your regular schedule. Especially if you are taking insulin injections or pills, you might need a snack to ensure your blood sugar control doesn't go haywire. 

Stay physically active:

With sweets, snacks, and other festive delicacies being the center of festive attention, you might miss out on moving around. Try to keep up your exercise regimen or perhaps even try a new tradition which involves taking after diner walks or having a little dance party.

Eat smaller portions:

To maintain your blood sugar levels and prevent s sugar spikes, keep your total carb intake similar to a regular day. Have a taste of all the festive delicacies but be mindful of the portion size.

Make healthier swaps:

Switch to Low GI, Low Carb, and nutritious foods so you can enjoy what you love and still stay on top of your diabetes. Prepare your festive snacks and savories using Low Carb, Low GI ingredients and natural sweeteners so you no longer have to compromise on taste, texture or flavor, and more importantly enjoy festivals and feasts free of guilt or worry. All you have to do is make a smart swap!